Service Agreement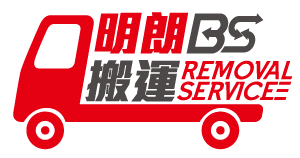 ---
Minimum order $1,000.
Our logistic team will NOT ask you for TIPS. Please call us at 2877 8133 if you find someone from BS do this.
BS is a registered non-profit business company. Our profits will be principally reinvested in the business for the social objectives that it pursues.
The order confirmation (price and time) quoted will be valid for 30 calendar days. Terms may be subject to change in client's actual order.
Parking and toll fee will be reimbursed on an accountable and reimbursement basis.
Cash only for Household relocation.
Clients have to pack their belongings in advance.
Moving insurance will not be provided. Customers may pursue themselves. The maximum amount of compensation payable by BS for any damage or loss caused during the carrying of the goods is HK$300.
Customers need to count the number of moving objects before and after moving services. If clients have doubt regarding the issue, they must inform the company promptly, so that the request will be handled at once. Your complaint would not be handled once our logistic team has left.